Nosiboo Pro
Electric Nasal Aspirator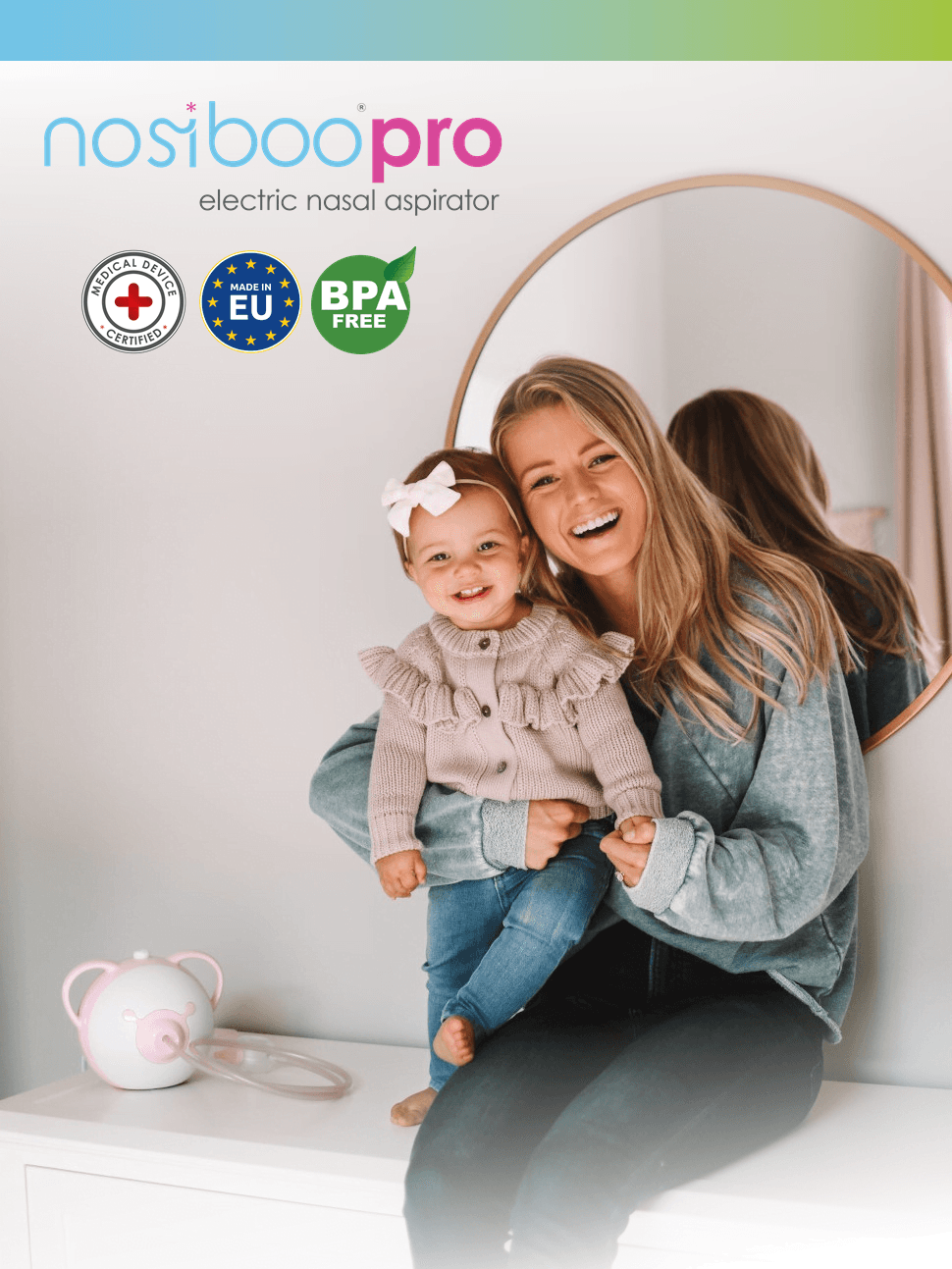 Safe medical device

Safety comes first! Nosiboo Pro has been developed with the help of ENTs. We only use raw materials that are completely harmless to the human body. It's safe to use from the first day of life.

Effective operation

This electric, premium-quality nasal aspirator helps to clear little noses effortlessly, quickly and effectively. Nosiboo Pro will serve you for years, becoming your best assistant in the children's room

Child-friendly design

Enjoy its child-friendly, award-winning design and patented solution. The Nosiboo Pro's lovely design is perfect for distracting the little patients' attention from aspirating their noses. Choose your color!

Full control over suction power

The suction power can be adjusted to match the age of the child and the thickness of the mucus. The maximum suction power was determined by ENTs to make sure that absolutely no harm can be done by overuse or misuse.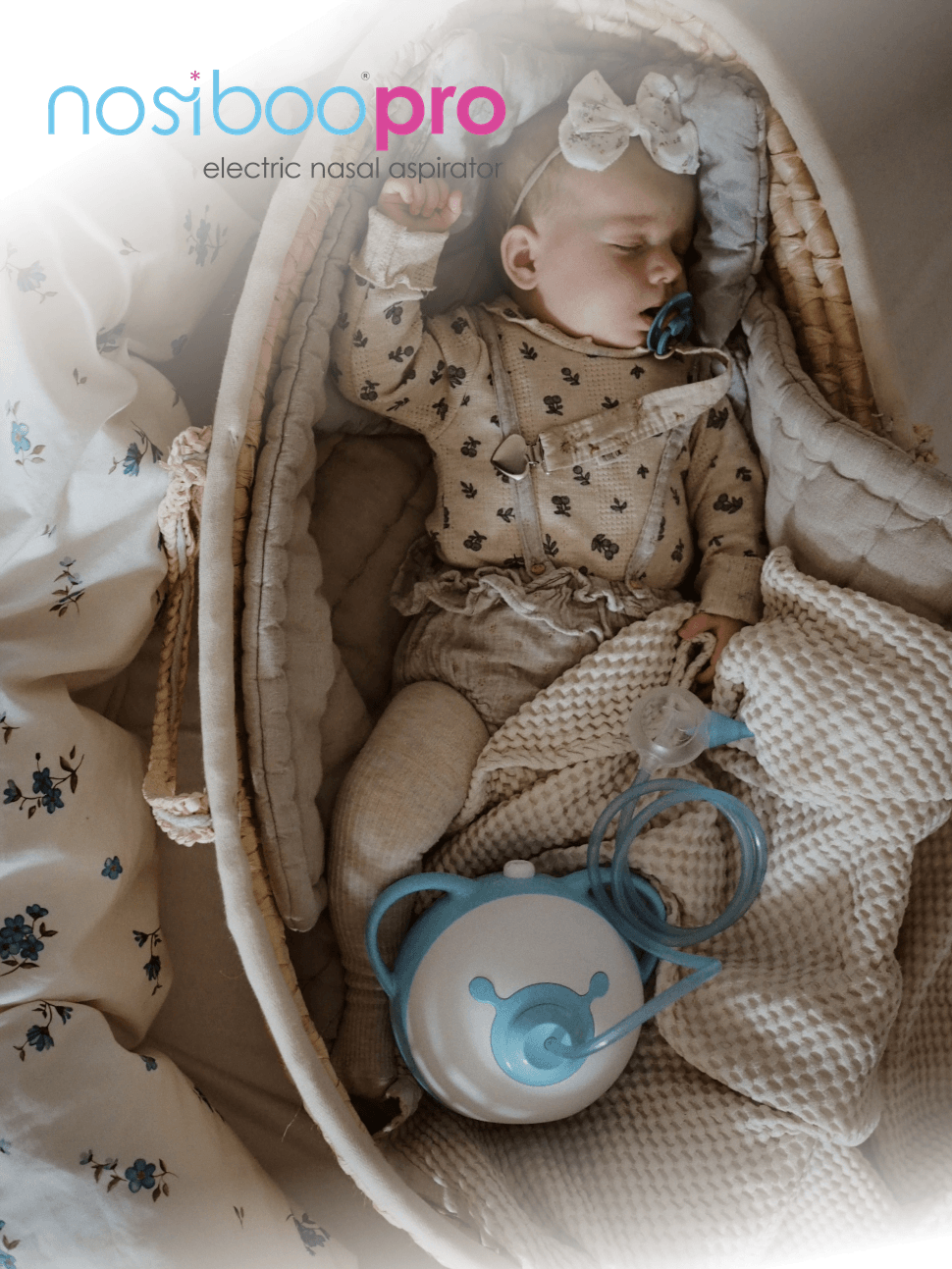 Tips & tricks
The patented Colibri head

With proper use of the device, the liquid cannot exit from the inside of the head, safely preventing the nasal mucus from getting into the device. Do not use the Colibri head and the device without the collared tube.

Easy to clean

Remove the connecting tube and the nose tip, then take the Colibri housing apart. Wash the parts with liquid soap and lukewarm water. Let the parts dry completely before the next use. Easy!

Organize in style!

Do you own a Nosiboo device already? Great! Purchase the Nosiboo Bag and transport your device comfortably in a stylish organizer. Our Nosiboo Bag is perfect for carrying all the baby essentials wherever you go.